Colonial Relics
Monk's Hill is high table hill (588 ft. 204 m.) behind the village of Falmouth. There are extensive military ruins over the whole of its area. It was here that in 1689, the English settlers established a large fort that defended Antiguas first town and harbour, that of Falmouth.

The fort took sixteen years to build and was named Great George Fort after the Patron Saint of England. The hill was named after the owner of the land, Nathaniel Monk, who owned the estate that included the hill.
The fortress was built as a place of last refuge in case of invasion by the French. Still to be seen, are large water cisterns used in case of such an attack. It was also useful as a stronghold and defence against Carib Indian attacks that emanated from Dominica and St. Kitts. Over the following years, the fort was greatly strengthened.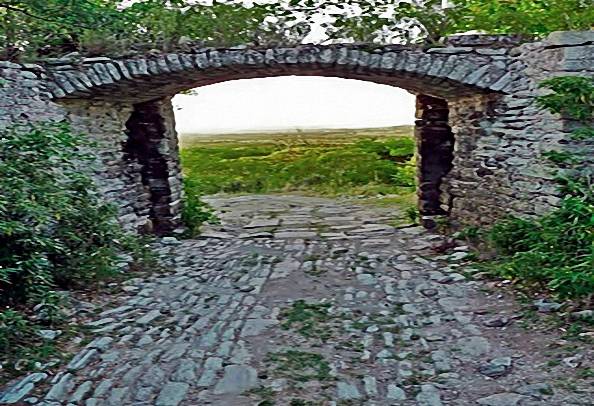 In 1712, many women and children were quartered on the hill, as invasion by the French was imminent. The public records of Montserrat were also brought here for safety. As soon as the danger was over, the women and children had to leave, as the House of Assembly had doubts as to voting the cost of the food that had to be sent into them.
In 1823 the Governor of the Fort was P. Horsford, the Lt. Gov. W. Byam and the Captain C. Taylor, who received a salary of £112. Unlike Brimstone Hill in St. Kitts, this fort was never attacked. Possibly in those days it was thought to be impregnable, as it commands the whole island, looking down on all other parts. In latter years it became a signal station. A black ball was hoisted on the flagstaff at 12 noon as a time check to sugar workers in the surrounding fields. It ceased to be used in this capacity in 1923.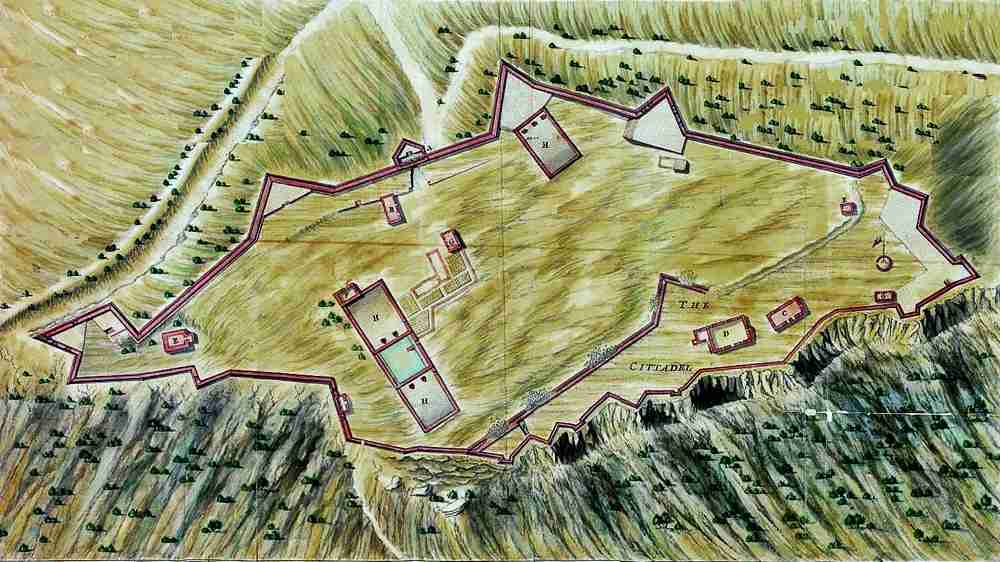 A report to Parliament in 1912-13, indicated that the two powder magazines survived in fair order. Buttons of many regiments that have served in the fort have been found as a result of amateur archaeologists. A grant of money was given by the Georgian Society through Mr. Angus Ackworth in 1956, so that today it is in a good state of preservation. The main walls of the fort survive in a state of ruin, often in rubble, and the site is heavily overgrown.
DEVELOPMENT
A development plan for this heritage site has been made in the following UWI publication: Built Heritage Conservation Tourism Planning in Antigua. The Case of Fort George Monk Hill by Frederick D. G. Southwell, (1998) Dept. of Survey & Information, Engineering, UWI.