Before And After Colombus
Antigua and Barbuda is a small twin-island democracy located within the heart of the Eastern Caribbean archipelago. Antigua"s history can be dated to 1775 B.C. when its first inhabitants, the Siboney or stone people lived on the island. About the time of Christ or, the beginning of the common era, the Arawaks from South America arrived and introduced agriculture to the islands of Antigua and Barbuda.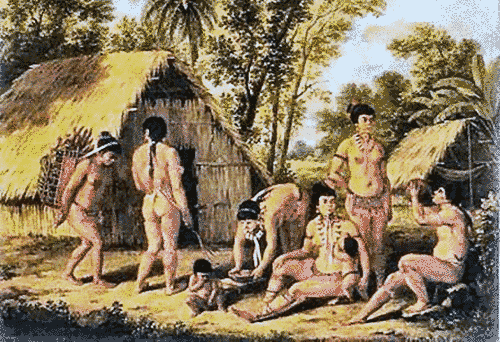 The Arawaks Indians were mostly farmers who brought with them a host of goods ranging from pineapples, tobacco and cotton. Most of the Arawaks left around 1100 A.D. Those who chose to stay were raided by the Caribs, an Amerindian tribe based in Dominica.
Europeans Arrival in Antigua
The earliest recorded European contact with Antigua was made when Christopher Columbus, on his second voyage of discovery in 1493, discovered Antigua and named it Santa Maria de la Antigua. Columbus named the island after Santa Maria la Antigua, the miracle-working saint of the Spanish city of Seville.
Antigua was a key port for the British colonies by the end of the 18th century. It was in a strategic location that offered control over the major sailing routes between the island colonies. As the sugar industry grew, an increasing number of slaves were brought from Africa to the island under harsh and inhumane conditions. In 1725 a slave revolt was planed, but the plot was discovered by the slave masters and put down before any action was taken.
Emancipation Day in Antigua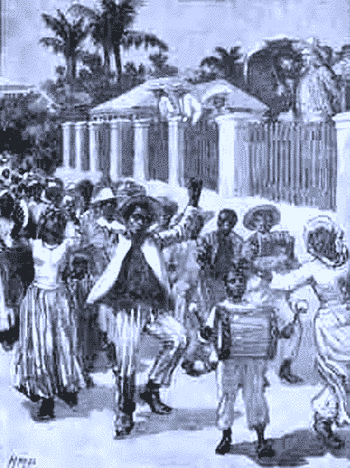 In 1834, Britain abolished slavery in the Caribbean. However, Antigua was the first of the colonies to emancipate its slaves, forgoing the four-year waiting period some colonies instituted. Today, Antigua celebrates the emancipation of slaves during the Carnival festivities, which commemorate the end of slavery in the British Caribbean.
Except for a brief period of occupancy by the French in 1652, the island, with an area of 108 square miles, remained British until its independence. Names such as Sir Christopher Codrington who arrived in Antigua in 1684 and Horatio Nelson who arrived in 1784 are inextricably linked to the history and lore of Antigua and Barbuda.
Island Of Barbuda:

Lying 28 miles to the north of Antigua is the sister-island of Barbuda, with an area of 75 square miles. From 1958 until 1962 it was a member of the Federation of the West Indies. In 1967, Antigua and Barbuda became a semi-dependent associated state. In 1981, it achieved full independence, but remains a member of the British Commonwealth.
Antigua Membership & Associations
Antigua is a member of the Caribbean Community and Common Market CARICOM, a regional economic and administrative organization of Caribbean States. It is also a member of the British Commonwealth, Organization of American States OAS, the Association of American States ACS, and the ACP grouping signatories of the Lome Convention.