Structures Relics Places
Historical sites, tools, military relics and buildings can be found all across the landscape of Antigua and Barbuda. Most of these sites are remnants of slavery, industrial machinery, churches, sugar mills, slave dungeon, estates and structures of colonialism.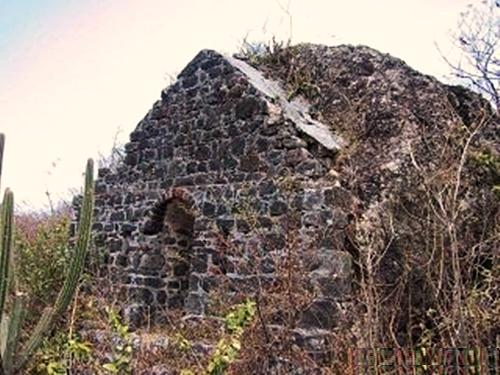 There are approximately 334 historical sites in Antigua, and 15 in Barbuda. They include 9 industrial sites, 109 mill towers and 40 military sites according to the Antigua Museum database. The image on the left shows actual remnants of a slave dungeon located in orange valley Antigua. Slaves in Antigua were emancipated in 1834, but remained economically dependent on the plantation owners due to a lack of economic opportunities, surplus farming land and no access to credit.
ADVERTISE HERE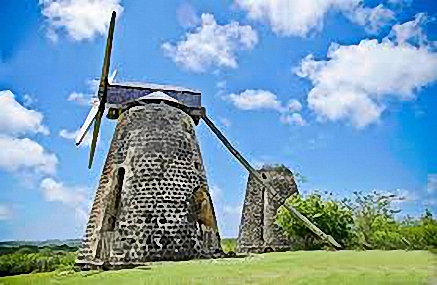 Betty's Hope Sugar Estate
Betty's Hope sugar plantation was founded by Christopher Keynall in 1651. In 1674, it was granted to the Codrington family, who were living in Barbados. Under the Codrington ownership, Betty's Hope was soon transformed into one of the most efficient large-scale sugar estates in Antigua.

From 1689 to 1704, two successive Christopher Codringtons served as Governors General of the Leeward Islands, and later heirs continued to be among the most influential and prosperous planters throughout the colonial era.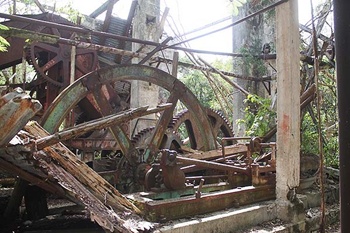 Montpelier Sugar Factory.
This is a fine example of a muscavado sugar factory of the late 19th Century, reputed to have been the finest in the Caribbean in the 1890s. The large horizontal steam engine remains with its enormous flywheel still sporting its governor and ornamental colours of yellow and green. The engine is dated 1890 and was manufactured in Glasgow by McOnie, Harvie and Co.
There are two other steam engines, a high-speed one used for cutting cane prior to grinding and a small one for pumping water into the boilers, which still possess their massive pressure gauges. About 1945, the Antigua Distillery Ltd took over Montpelier, Lynchs, Colebrooks, Browns, Walronds, Harmans and Hopes Estates.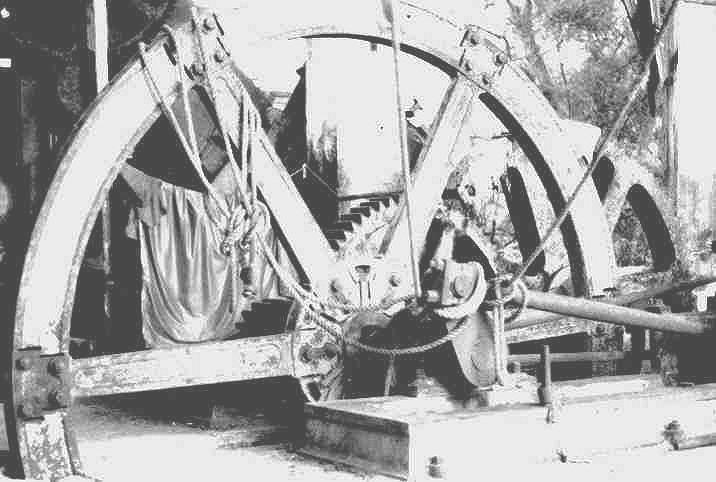 The reason for buying the factory was to produce molasses for their rum distillery at Rat Island. In 1952, the large overhead crane was brought in from Barbados. Mr. Francis Nunes was the last Manager. He held the position from Nov 1946 until Jan 1955. The factory closed down due to labour troubles after the last crop in 1954. The last planter to live in the estate house was "Tank" Maginley, who in retirement, became host at the Kensington Hotel in St Johns.
In a field nearby is a private cemetery of the Harman family. Buried there are Samuel Harman who died in 1759 and another Samuel Harman dying in 1767. Their wives accompany them both. (For details, see the Museums "Persons" database). Overlooking the factory is the old windmill tower, which has now been converted into a large water tank. It smiles down on what was once a glorious part of the time when sugar was King. What a fine tourist attraction this ruin of an old sugar factory would make! Some of the machinery still visiible includes.
Two high-speed enclosed crank single cylinder double acting engines (one mentioned above.) One twin cylinder Winch Engine that works the conveyor system. Two Weir double acting shuttle valve pumps for boiler feed, a Duplex pump, and a slide valve double acting (in pieces, near Weir pump.)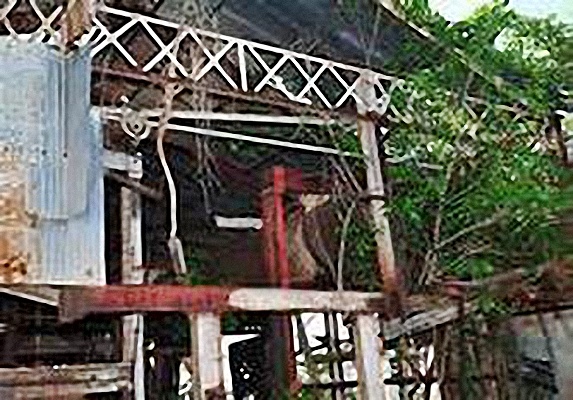 The remains of this sugar factory is an important part of Antigua's history. Before the 21st century all sugar mills were owned by individual planters scattered over the island. When sugar cane output began to fail a central factory was built at Gunthorpes Estate in 1904.
Here Antiguans were better able to communicate with each other, and seeing their exploitation, shop stewards were first formalised. By 1939, a trade union had been established. Soon an alliance between Government and a trade union led to the Ministerial system, thus a path to Independence was attained. Sugar ceased to be ground in 1972.