Ceramic Period Artifacts
This is an early ceramic period village site (Saladoid), about the same period as Indian Creek. The earliest carbon date attained so far for the site is 300 AD. The site is situated on the north coast of Antigua and discovered in 1998 by John E. Fuller, when being developed for modern housing.
POTTERY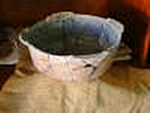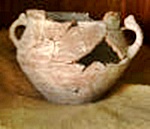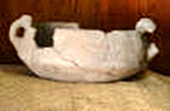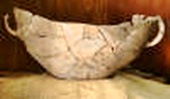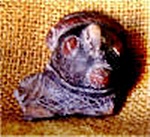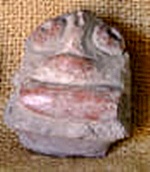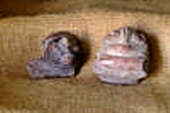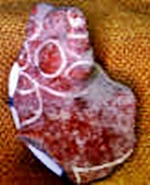 Many beautiful pottery sherds have been found as well as a large quantity of beads, both finished and unfinished, manufactured from semi-precious stone. There was some archaeological research carried out by Dr. Reg Murphy and the Calgary Archaeological Summer in 1998.