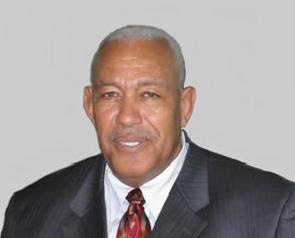 1st Son Of VC Bird
The ALP faced corruption charges in the late 1980s. The Outlet, the newspaper affiliated with Hector and the ACLM, accused the Bird administration of having insufficient control over casino operations, peddling passports to non-Antiguans, mismanaging foreign loans, and using Antigua and Barbuda to launder arms shipments to South Africa.
The most potentially damaging scandal, however, was the 1986 corruption case involving Minister of Public Works and Communications Vere Cornwall Bird, Jr., the first son and namesake of the prime minister. The minister was accused of fraud in the negotiation and subsequent misappropriation of a French loan of US$11 million for the rehabilitation of the V.C. Bird International Airport. Sir Archibald Nedd, a retired Grenadian judge, was appointed to lead an investigation into the matter.
During the course of the inquiry, the scandal spread to touch Bird, Sr., who appeared to be attempting to cover up evidence and influence the course of the investigation. Others inside the party, such as Minister of Education, Culture, and Youth Affairs Reuben Harris, provided evidence and testimony that could be seen as harmful to the case of Bird, Jr. The situation appeared to exacerbate previously existing dissension within the party and the cabinet and contributed to a crisis in ALP leadership.
The previous conflict seemed to have been based on use of favoritism by Bird, Jr., in the distribution of cabinet positions and on personality clashes and power struggles within the cabinet. Sir Archibald concluded in his report that although Bird, Jr., was innocent of criminal wrongdoing, he had behaved in a manner unbecoming a minister of government. Members of the cabinet, Parliament, and opposition forces demanded that Bird, Jr., be forced to resign. Bird, Sr., however, decided to keep his son as a member of his cabinet.Menu